Since late last year, our whole family has been praying to go for another vacation to the US. We cut down on trips and some expenses to start saving up. At the start of this year, I've been calling Delta Airlines to book our award flights from our mileage. I was hoping to get 3 free tickets from them so we would have to pay for just 3 tickets instead of 6. After 2 weeks of trying, there haven't been any slots available. I started to feel discouraged and talked with the kids and proposed if we could just go to Hong Kong this year, and to the States next year to give us more time to save. Our kids reacted by saying "Where is your faith mom? God will provide for everything we need!" That was enough to shut me up.
Two days after, as I was on the phone again with the Delta Airlines Customer Representative, I was informed that there were 3 available award tickets for a flight to San Francisco. When I told the kids this great news, Nathan said "And you would have settled for Hong Kong." True. Right then and there, I was convicted. I limited myself to my own resources.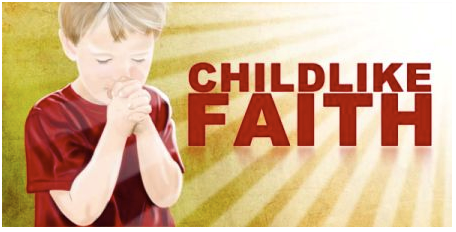 We are always encouraged to have a childlike faith. Grown-ups calculate too much. We evaluate, analyze, criticize. We always think of the limitations, instead of thinking of the possibilities. Children just believe! They're very confident and enthusiastic! And they hang on to every word that is spoken to them!
I thank God for reminding me how to have faith like a child. Had i given in to my doubts, I would have missed out on God's blessings.
"I tell you the truth, anyone who will not receive the kingdom of God like a little child will never enter it" (Mark 10:15)
Facebook Comments