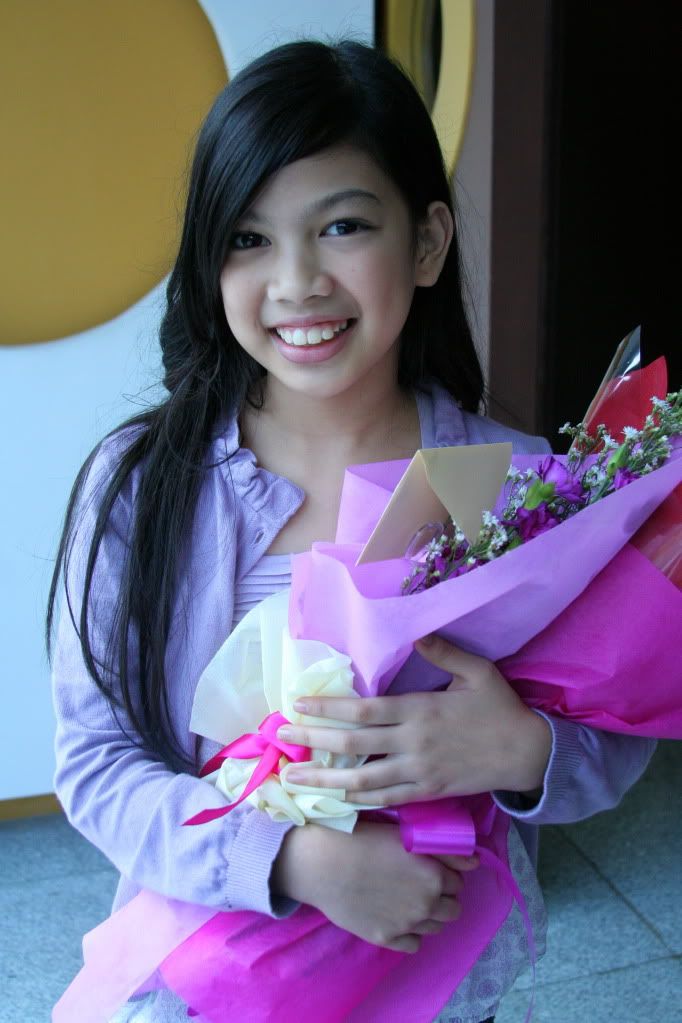 Conversation in the car:
Janina: Mom will I ever get famous? When will I get famous?
Mom: Yes you will! But I don't know exactly when. Do you remember the timeline you made for your school project? God has His timeline for your life mapped out even before you were born.
Janina: What if I get impatient?
Don't we all relate with her question? This was a good time for me to explain to Janina what it means to wait upon the Lord and not go ahead of His will.
I don't like waiting. Whether it's waiting in line, or waiting for my husband to pick me up, or waiting for an answer to a prayer. Left to our own, we will give up waiting. That's why we need God's strength as we wait. But those who wait on the Lord will find new strength .Often times, we get tired of waiting and take matters into our hands. That's when the trouble starts. When we can't wait any longer and try to make things happen on our own. That's when we find ourselves ending up with the second best, instead of God's best.
Waiting is a part of lives. There will always be something we will wait for… a promotion, your own house, your life partner, healing, restoration of your marriage, and the list goes on and on. I believe God allows us to go through seasons of waiting so our dependence on Him will grow. But nevertheless, God assures us of His great plans for us and we just have to trust Him. When we wait on Him, He always makes the wait worth it!
Psalm 25:3 (New King James Version)
Indeed, let no one who waits on You be ashamed
Facebook Comments