A few weeks ago, Paolo and I were counselling a couple who kept on arguing over the pettiest of things. I left them with a 3-word "mantra" that really sounded silly, but I think it drove the point home: ALWAYS CHOOSE "US".
Five years ago, I made this blog to surprise Paolo on the eve of Valentine's Day. I was expecting no less than a delighted "Oh darling, you're the sweetest and most thoughtful wife!" but instead I got a lukewarm retort "Ano 'to?" uttered in a tone that to me meant "How did you even think of coming up with a crazy idea such as this?" Of course that was not what he meant. Maybe he was caught off guard or maybe he felt embarassed that I bragged about him to the whole blogosphere, but his response offended me.
"ANO 'TO?!!!" That's all you could say?" At this point, my melodramatic self ran to the closet to get my 2 other surprise Valentine gifts for him, slammed them on the bed and said "Maybe you should just throw these in the trashcan before you make fun of them!"
If you could only see the look on his face! I knew at that very moment that he was wishing he could start over, that he could retrieve the words that were carelessly spoken. Immediately, he apologized and explained what he really meant to say, but I wasn't ready just yet to budge. You know how we women are. We want our husbands to realize exactly how they have hurt us, right? 😀 I wanted him to suffer longer but a voice inside me asked "What is more important to you? Your pride or your marriage?" After a few more minutes of drama, I figured too that I didn't want to spend that Valentine's Day sulking over 2 reckless words (yes I just had to rub it in again hehe) and decided it was time to forgive. After all, if I decided to hold on to the offense, not only will he be miserable, but I as well. So, the better part of me won. I CHOSE "US".
Since that blog 5 years ago, Paolo has been able to take me to Paris , was in the delivery room for the birth of our 4th child,  and still hasn't suspended my credit card. And I want to add this to my list:
Thank you for always choosing us.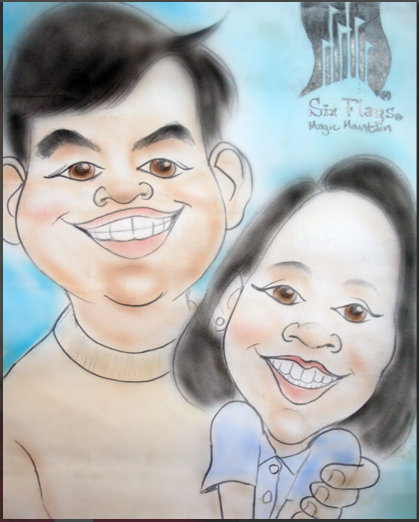 As we all celebrate Valentine's Day, again, i leave you with these 3 words:
ALWAYS CHOOSE "US".
As cheesy as it sounds, it is always a reminder of what matters the most.
Facebook Comments