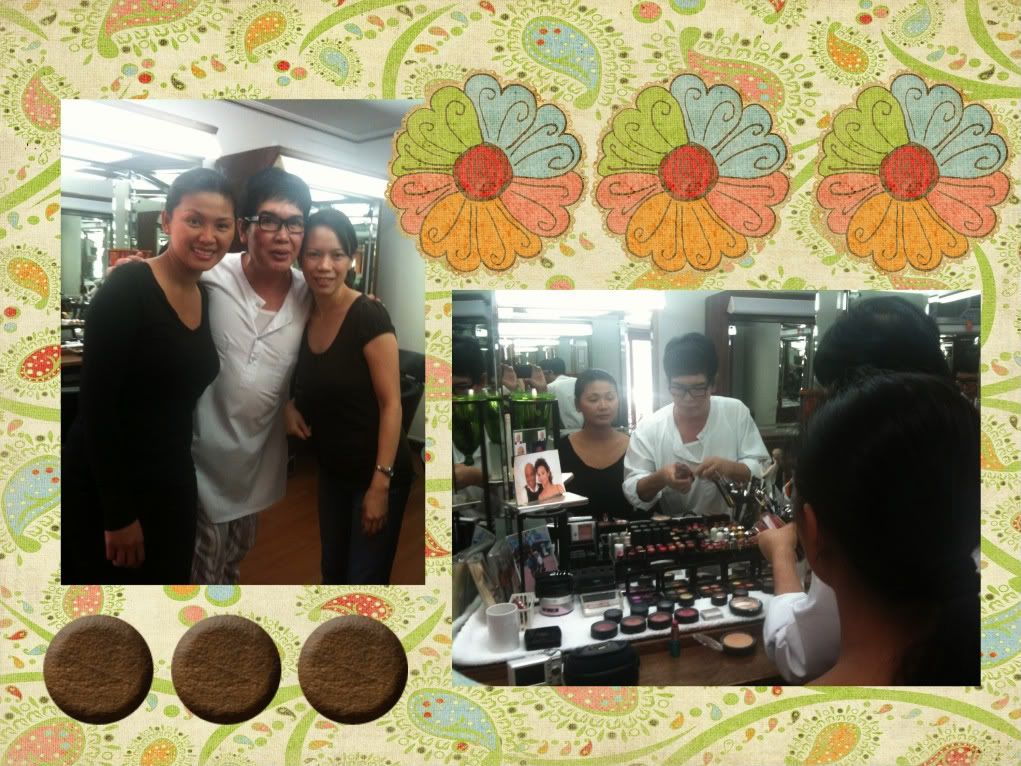 Moms, we don't wanna be called "losyang" right? Aside from having little time to put on make-up, we also usually put off buying make-up to give way to more necessary stuff for the family. But now, even on a tight budget, we can afford to splurge on make-up! I don't normally endorse products in my website, but I think this one is worth writing about.
I spent yesterday morning with my sister-in-law Princess at the salon of Fanny Serrano, the country's top and most sought-after make-up artist. TF, as he is fondly called by everyone, introduced us to his new cosmetic line. He patiently helped us choose the right shades for our skin tone, and showed us how to apply them. According to Princess, a lot of actors and actresses use this brand now because of its quality. Though his products are a lot cheaper, they're actually comparable to the expensive brands (because they have the same manufacturers. Ooops not sure if i'm supposed to mention that.) His eyelash curler is at par with the Shu Uemura one, but it costs only a fraction of the price!  TF personally oversees the production of his make-up, from conceptualization to testing to packaging. In fact, it took 3 years for his mascara alone to pass his standards!
What impressed me the most was his sincerity to offer world-class products to the Filipinos at a very affordable price. He wants the average Filipina to have access to good-quality make-up without having to pay thousands of pesos for it. A businessman like that is worth supporting, right? So the next time you're in the mall, please check out the Fanny Serrano cosmetics!
Proverbs 31:30
Charm is deceptive, and beauty is fleeting; but a woman who fears the LORD is to be praised.